Weaving Our Community Together (WOCT)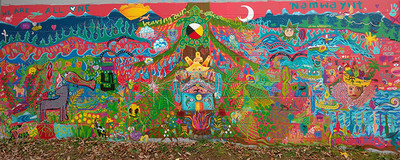 Mural: Weaving Our Community Together, Oct 2018. Painted by intergenerational community with artist Hazel Bell-Koski.
What is WOCT?
Weaving our Community Together brings Indigenous youth, elders and other community members together for mutual sharing, learning, connecting and growing. WOCT features elder and youth circles, mentorship activities, cross-cultural sharing and outreach to promote belonging, respect, cultural pride and intergenerational learning.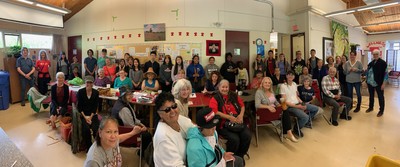 Join us on Facebook
Weaving Our Community Together @ BRIT
We have weekly Zoom gatherings, chat groups that always welcome new members, and online craft classes