Britannia would like to assist those who are not able to afford the advertised cost of certain recreation programs; at the same time, our operation needs to be financially viable. Click here for our Subsidy Policy.
Summer Funseekers Registration
Sign up for Summer Funseekers begins Tue Apr 13 at 10am online and by phone.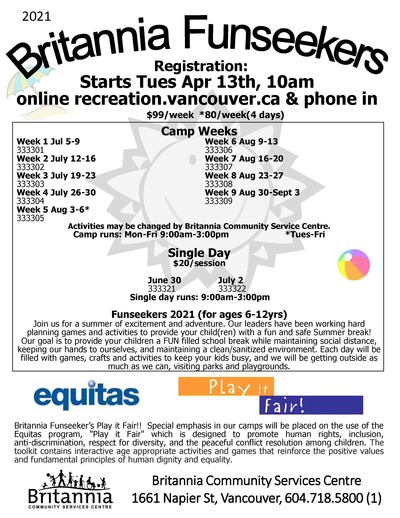 Check out our Camps at Britannia page for more details.