Britannia would like to assist those who are not able to afford the advertised cost of certain recreation programs; at the same time, our operation needs to be financially viable. Click here for our Subsidy Policy.
36th Annual Britannia Christmas Craft Fair
Start your holiday gift search this season with a visit to Gym D from Nov 22-24 for a great variety of local hand made treasures.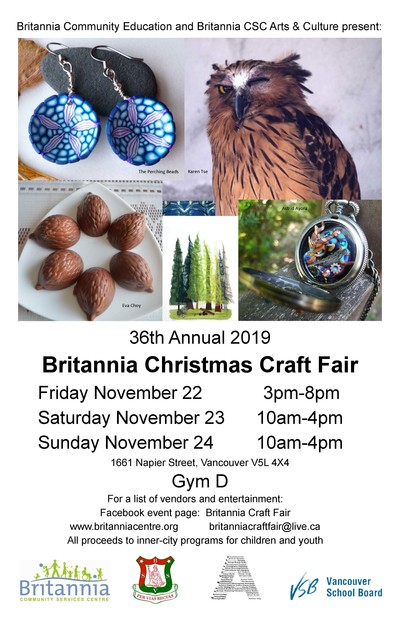 Every November Britannia hosts a 3 day Christmas Craft Fair which features a variety of hand made creations from local artists.
The $2 admission provides each shopper the chance to enjoy local live music, time for shopping and eating while kicking off the holiday season.
All proceeds from the concession and admission go towards Britannia HUB programs for inner city programming.
Post a Comment :
Comments are currently closed for this post.