Britannia would like to assist those who are not able to afford the advertised cost of certain recreation programs; at the same time, our operation needs to be financially viable. Click here for our Subsidy Policy.
Britannia Renewal Upcoming Events
Be sure to check out some of the Workshops, Focus Groups and Speaker Series events coming up, with many ways for you to share your thoughts on the Britannia Renewal.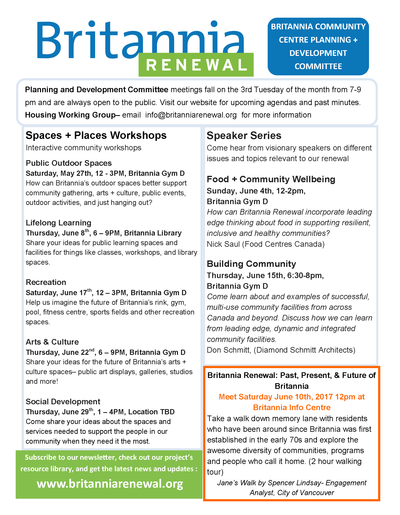 Click on poster image to view full size pdf.
Individual events listed on the Britannia Renewal site with full details as available.
Post a Comment :
Comments are currently closed for this post.